Discover where in Madrid serves the best burger in Spain
The II Hamburger Championship of Spain has recently taken place, and those of us who live in or can visit Madrid are lucky enough to be able to try the best burger in the country. Junk Burger, a burger restaurant in the heart of the Chamberí neighbourhood, on Calle José Abascal 31, won this year's coveted award.
This award has brought so much success that the restaurant had to close for a few days to restructure the kitchen and expand the team. What does Junk Burger have to offer? A New York-style burger in the heart of Madrid. This restaurant is the result of the search by two best friends to find the best hamburger. They travelled to Los Angeles and New York before arriving in the city of Madrid.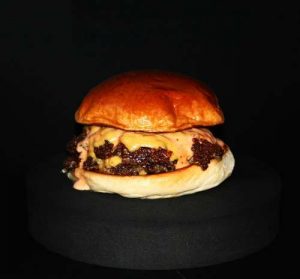 The winning burger
Junk Burger's burger competed against 239 other burgers and beat Juancho's BBQ, winners of the first competition. So, what is the winning burger like? It is made from two 100% matured Galician beef patties, flattened on the griddle, with four slices of cheddar, crispy smoked bacon from the Sierra de Madrid, a brioche bun and a drizzle of JUNK sauce (which has a secret recipe). It is priced at 13.90 euros.
However, on the menu, you can also find other unmissable dishes such as Junk Fries and tequeños, other burgers such as the Classic (with cheddar cheese, gherkin, onion, lettuce, tomato and the secret JUNK sauce) and the Cheeseburger (with cheddar cheese and a brioche bun). They also serve a smaller burger for children or for those who don't eat as much. The dessert menu includes a unique and delicious melted cheesecake with biscuit.
Not just burgers
Junk Burger is much more than just a burger bar. The venue is also open for fun after-work gatherings, to help unwind after a long day in the office. As well as sampling their delicious award-winning burger, visitors can also enjoy the best cocktails and DJs.
If you want to try the best burger in Spain, all you need to do is visit Junk Burger in Madrid. We're sure you won't be disappointed.
Categories: Gastronomía Madrid
« Three ideas for a unique May bank holiday in Madrid
We reveal 3 secret places in Madrid you probably don't know about »