3 ideas for a unique Valentine's Day in Madrid
February the 14th, Valentine's Day, is approaching, and we'd like to offer you three proposals you're sure to love. And even if you don't usually do anything special on this day, it's always good to find an excuse to enjoy a few hours of intimacy with your partner.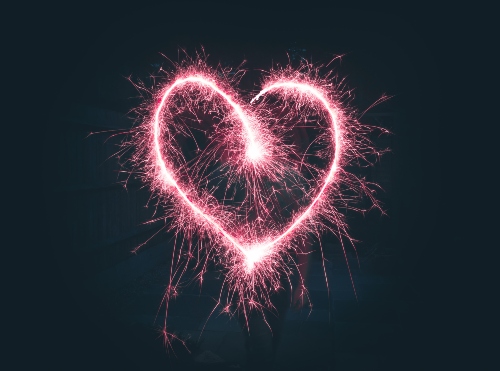 Photo by Jamie Street on Unsplash
Valentine's Day candlelight special
These are candle-lit concerts held at the Hotel Wellington in Madrid, where, in celebration of Valentine's Day, they have prepared two special concerts at 7pm and 9pm on the 12th of February. This is an evening to enjoy the world's greatest love songs, such as 'Legends of the Fall', by James Horner, Debussy's 'Clair de Lune', 'Romeo + Juliet' by Kissing You, or 'Salut d'amour' by Elgar. This is undoubtedly one of the more romantic proposals on the list.
Dinner for two
If what you're looking for is a romantic dinner for two, please allow us three ideal suggestions. One of our favourites is Villa Capri, an Italian restaurant inspired by the beautiful Amalfi coast where you can enjoy the finest Italian cuisine, without missing out on the signature dish: carbonara. Leña, by Dani García, is the perfect spot for meat lovers, although it offers a range of alternatives, always grilled, such as the Malaga avocado with a splash of feta cheese and coriander pesto. Leña's most popular dishes, however, are undoubtedly its range of grilled meat cuts. And finally, may we suggest Asiako, the first Basque-Asian grill in Madrid, where you won't want to miss the Chinese-style bacon sandwich with fermented chilli emulsion and pickles.
A drink in the skies of Madrid
'360 Rooftop Madrid' is probably the most spectacular terrace in Madrid, and certainly the one with the best views of the city. A unique experience located in Plaza de España where you can enjoy beautiful sunsets while sipping a selection of signature cocktails, its glass walkway and balcony leave the capital of Madrid at your feet.
So now you have no excuse not to make this Valentine's Day a matchless memory for you and your partner. And if you want to spend the night in Madrid, don't miss the fantastic offers we have prepared for you at Hotel Moderno.
Categories: Eventos Madrid, Gastronomía Madrid
« 2 restaurants in Madrid that promise fun and entertainment
Carnival comes to Madrid »