Madrid's first outdoor escape room
With the pandemic, many businesses and activities have had to reinvent themselves. This is precisely what has happened to escape rooms, which were enjoying a boom a year before the current situation came about. It is the case of El Secreto de Madrid, defined as an "escape city" that has been taking place since 21 March in the Spanish capital.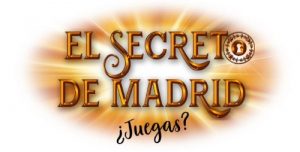 If you love escape rooms, you can still sign up until 26 June to enjoy this fun experience. This urban leisure activity is the brainchild of film and TV director Guillermo Fernández Groizard and the actress Virginia Rodríguez. Up to 8 people can participate for about 2 hours of solving mysteries on the streets of Madrid. Along this route you will have to interact with seven actors who will help you discover clues to get to the end of the game.
El Secreto de Madrid lets you choose from among three different experiences:
The spirit of the Madrid Scene. A spirit wants to leave Madrid and you have to convince it to stay and not turn the Spanish capital into a sad, grey city. To this end, you will have to travel back to the 1980's to explore the districts of Chamberí and Malasaña and solve all the enigmas. Duration: 2 hours
An alien mission. E.T., the world's most famous alien, has come back to earth to celebrate his birthday. However, he suffers a mishap while landing and now all the world's secret organisations want to get their hands on him. You must explore the streets of the Spanish capital to help E.T. get back to his home planet. Duration: 2 hours and 15 minutes.
A mystery for dessert. The last one can be done in the comfort of your own home while enjoying a wonderful dinner. There is also a children's version for 9-to-16-year-olds.
If you would like to participate in any of these fun and enigmatic proposals, you can buy tickets through this website. All you have to do is choose the day, time and number of players. Two days before the experience, you will receive a message with the meeting point. You will also be able to enjoy this activity with your friends by using private passes.
If you want to become a real Sherlock Holmes, this fun plan if just for you. Enjoy this escape room with friends or family. And if you're looking for accommodation in Madrid, in Hotel Moderno we have some amazing offers. Come discover them!
Categories: Cultura Madrid
« A picnic in one of the biggest parks in Madrid: there's no better plan!
3 must-visit family friendly museums in Madrid »