A picnic in one of the biggest parks in Madrid: there's no better plan!
Now the weather is finally nice in the Spanish capital, we are all dying to make outdoor plans with our family or friends. A picnic is a fun and safe way to spend time in good company. In this post we are going to explore the best parks for picnicking in Madrid.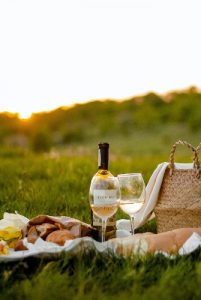 Photo by Kate Hliznitsova on Unsplash
Juan Carlos I
Located in the area of Feria de Madrid, this park comprises 160 hectares where you can enjoy a pleasant picnic. What's more, the park has many fun things to do, such as a large skating rink, a lake, a bicycle lane, a collection of statues and a free bicycle rental service.
El Retiro
In the heart of Madrid is one of the most iconic parks of the Spanish capital. Its more than 125 hectares include a wealth of recreational, cultural and sports activities. As well as enjoying a delicious picnic, you can also make the most of the day by riding a row boat in the lake, seeing an exhibition at the Velázquez Palace and the Crystal Palace or enjoy the puppet shows that can be seen every weekend in the park.
Madrid Río
Madrid Río is a huge leisure and culture hub by the Manzanares River. As well as including several areas where you can picnic, it also has 17 children's play areas with different areas for children of different ages. What's more, the famous Río Madrid Beach has water jets that are perfect for cooling down with then the weather gets hot. We also are close to Matadero Madrid and its many cultural activities.
La Casa de Campo
The "green lung of Madrid" is so large you could picnic in almost any part of the park without meeting anyone along the way. You will also get to enjoy the best views of Madrid by riding on the Cable Car.
La Quinta de los Molinos
Its greatest attraction is its sprawling woodlands with a wide range of trees: olive, pine, eucalyptus and almond. The latter are truly spectacular when they bloom in February and March. It also includes the Quinta de los Molinos Open Space, a cultural space with activities for the whole family.
Five big parks in Madrid where you can enjoy a pleasant picnic outdoors. And if you live outside of Madrid, discover the wonderful offers we have prepared for you at Hotel Moderno.
Categories: Cultura Madrid
« Discover the best restaurants in Madrid for having food delivered to your home
Madrid's first outdoor escape room »