Ideas for St Patrick's Day in Madrid
St Patrick's Day is one of the most popular holidays in the world. It has its origins in Ireland, where St Patrick is the patron saint, and it is celebrated annually on 17 March. In Madrid, there are many different events taking place for St Patrick's Day and they all revolve around beer! Today we are suggesting just a few that you are going to love.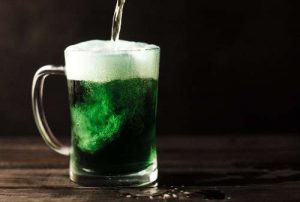 Photo by Patrick Fore on Unsplash
This celebration, which commemorates the death of St Patrick, was originally a religious event. However, in the early 1990s, the Irish government began to promote the festival internationally in order to raise awareness of Irish culture around the world.
St Patrick's Party in Florida Park
Florida Park, in Retiro Park, offers one of the most entertaining activities for St Patrick's Day. It takes place on Saturday 12 and Sunday 13 March, and all you need to do is wear green and be up for a good time. Over the two days, there will be no shortage of green hats, Irish pub-style food stalls, concerts, DJs and, of course, craft beers. The party costs 15 euros (with one pint) or 18 euros (with 2 pints).
St Patrick's in an authentic Irish pub
The James Joyce Irish Pub Madrid is also going green to celebrate this popular event on 17 March. And it does so, of course, with Guinness. They offer an authentic Irish atmosphere with fantastic food and live music. Its doors are open to all those who want to celebrate this holiday. It is located right in the centre of Madrid, next to Plaza Cibeles.
There are also other Irish pubs in Madrid that will be joining the St Patrick's party with Guinness, green decor , shamrocks, leprechauns, hats, typical Irish food and good music. These are some of the most popular in the city: The Dubliners (Calle de Espoz y Mina, 7), The Irish Corner (Calle de Arturo Soria, 6) and Paddy's Irish Tavern (Calle Concha Espina, 69).
Throughout the week, the colour green will predominate in all of Madrid's Irish pubs and in Florida Park. Celebrate St Patrick's and enjoy the best beer, Irish food and great music.
Categories: Bares Madrid
« The best Venezuelan arepas in Madrid
Discover the world's largest inflatable park in Madrid »